Settle Hydro was built in 2009 on the site of Bridge End Mill,
one of several mills in Upper Ribblesdale powered by the River Ribble
up until the mid-twentieth century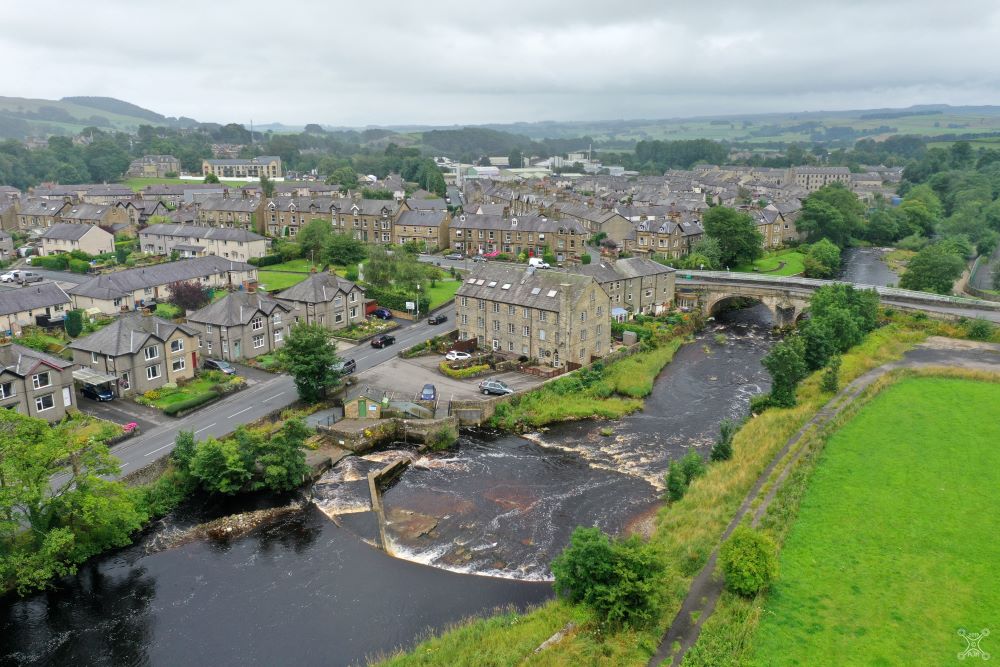 Aerial photograph showing Settle Hydro, the River Ribble, Bridge End Mill,
Settle Weir & Fish Pass, Water Wheel, and Settle Bridge
The Hydro is powered by water that is drawn from the Ribble immediately above the weir,
through a sluice gate, along the mill's original head race, down the Archimedes Screw (the turbine!)
and back into the Ribble a short distance from the base of the weir.
Electricity is generated by the falling water rotating the Archimedes Screw turbine which, in turn, drives a generator.
The electricity is fed by a direct line to the old mill building which now houses several apartments.
Any electricity not needed by the apartments is fed into the National Grid.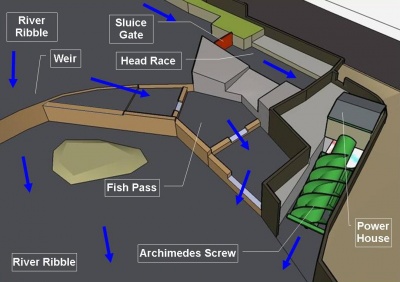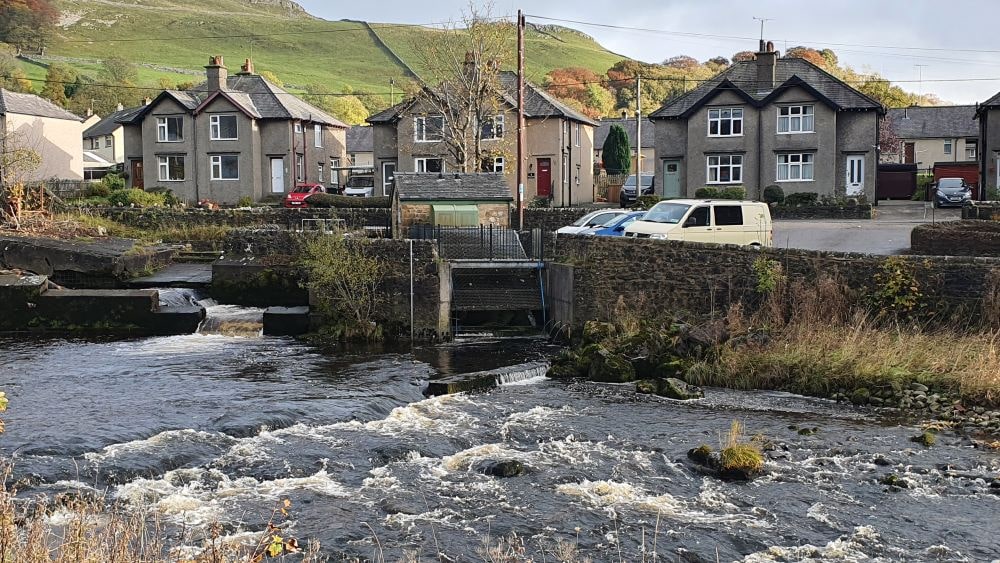 Settle Hydro Powerhouse, Archimedes Screw and Fish Pass Outflow
Settle Hydro is owned by Settle Hydro Limited, a registered society
under the Co-operative and Community Benefit Societies Act 2014.
The Society is managed by a group of voluntary Directors who are appointed
by the Society's Members (Shareholders) at Annual General Meetings.
Membership of the Society is open to any person, organisation or business that meets
the requirements of the Society's Rules and invests at least £250 in the Society's shares.
Each Member has one vote at General Meetings irrespective of the number of shares they own.
Any money earned by the Society after payment of overheads (rent, rates, lease, professional fees, etc.)
is distributed to local community organisations as determined by the Members.
A proportion of any money earned can also, at the discretion of the Members,
be paid to the Members as Interest on their investment.