Stray FM Best of Skipton and Beyond Awards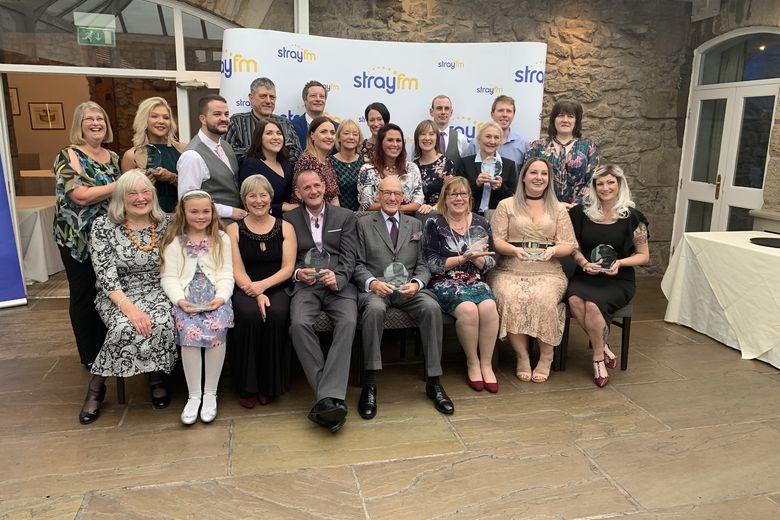 October, 2019.
We were delighted to be named Best Community Group at the awards last week.
The judges said: "This pioneering hydroelectric scheme is in its 10th year now and provides environmentally clean energy to Settle and the surrounding areas. It was one of the first of its kind in the UK and many international organisations look to them for inspiration in developing their own sustainable energy projects"
Green Apple award bears fruit for community hydro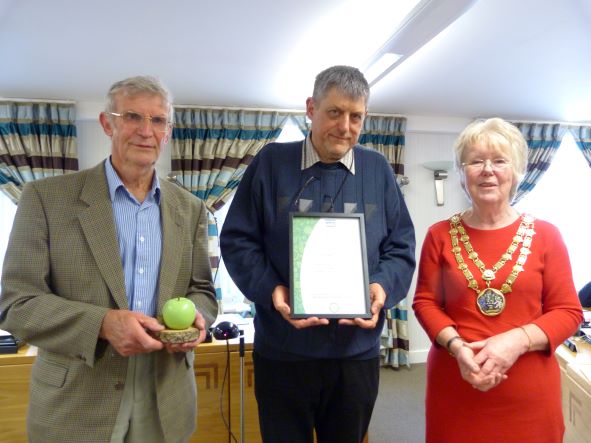 May, 2019.
Settle Hydro has collected a new accolade for its initiative from the Green Apple Environment Awards.
Their bronze award was presented by Craven District Council to the team of volunteers spearheading the Settle Hydro, and the scheme will now go forward to the International Green Apple Awards programme, 'a global stage for initiatives that really make a difference'.
The Green Apple Environment Awards, run by The Green Organisation, have been rewarding and promoting environmental best practice since 1994.
Since its inception in 2009, the scheme has been the inspiration for others across the world, attracting media interest and a string of awards including British Renewable Energy Community Installer Award.
The latest recognition, in the form of the Green Apple Award, comes as a new fundraising drive has been launched to secure the future of the Hydro. The management team are calling for anyone with a concern for environmental issues such as climate change, to get involved, offering opportunities for new shareholders, corporate sponsors and donors as well as hands-on roles for volunteers.